Burberry Summer Monogram Campaign 2021

Each year, a refreshed graphic print of the Thomas Burberry Monogram is heroed for the Burberry Summer Monogram Campaign across a series of global landscapes and installations.
A new Monogram animation was made for the campaign, which featured three new colourways of cobalt blue, deep royal blue and mid grey. The animation featured a dawn-to-dusk timelapse.
The monogram was shown in a series of bespoke projections in over 30 different locations throughout London after the campaign launch. For over two weeks the new Monogram pattern could be seen across sites including St. Paul's Cathedral, Marble Arch and the Shard.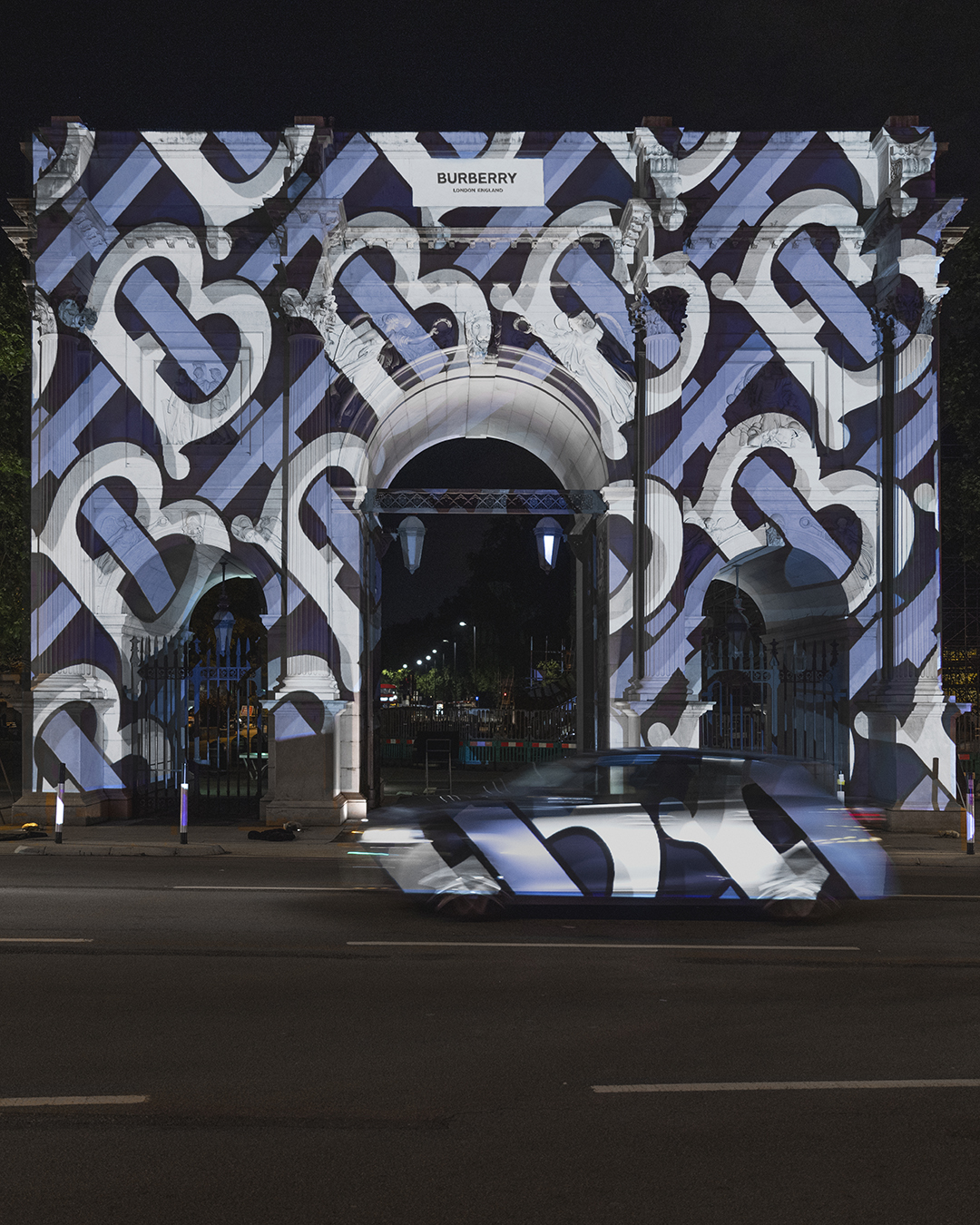 As part of the digital campaign, Burberry also partnered with WeTransfer for a bespoke Monogram takeover, featuring a digital behaviour unique to WeTransfer. C
oded and developed by WeTransfer.

Creative Lead - Ruby Wight
Campaign Creative - John Cubillan
Digital Creative - Emily Farebrother
3D & Digital Design - Alastair Vanes
Global Media Managers - Abbi Cooper & Hyo-Jae An
Media Coordinators - Juliette Artur, Imaan Riaz & Kalina Babington-Stitt